What are cold forging and hot forging? Learn more about the pros and cons of each method
Forging includes hot forging and cold forging, which we are going to describe in full in this article. Steels are the most commonly used metal forging method. The reason for the popularity of this method in production is that compared to other methods, we will see more savings in raw materials.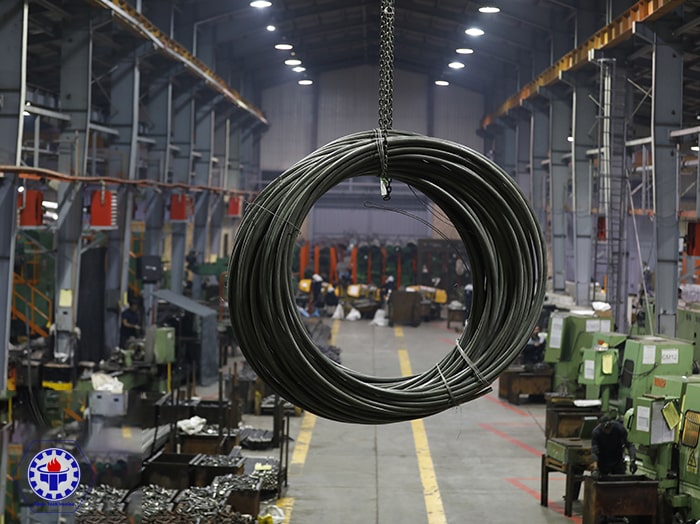 Cold forging or cold pressing
Cold forging, also known as cold pressing, is one of the oldest methods in the metalworking industry. To perform the cold forging method, the craftsmen press the metal ingots and shape them to their desired shape with the help of a tool.
Hot and cold forging comes in a variety of methods, including forging or hammering, hydraulic and impact pressing, rolling and head forging, and upsetting.
Forging process classification
If we want to consider categories for the forging process, we have to present them in both open and closed die. The open die process is typically used to form components that have higher or more dimensional tolerances. To better understand, we give an example. Forging is used for rebar when it is intended to reduce the diameter or deformation, or if a person intends to turn the rebar into a square or hexagonal cross section, etc., he should use this method.
Closed die forging process
But you should know about the closed die forging process that this method is usually used to produce parts with pre-designed shapes and dimensions. Components that have more precise dimensional tolerances. For example, the production of industrial bolt from rebar is a clear example of the use of this method.
Low and high temperature forging
Another category is low temperature and high temperature forging, which is the main topic of this article. Low temperature forging is called cold forging and high temperature forging is called hot forging.
Cold Forging
Cold forging leads to changes in the shape and appearance of the metal and other properties. In this way, the ductility, strength and durability of the metal are changed.
It is important to know that in the cold pressing process, the time required to change the state of the metal ingot and convert it to other shapes is different. You will also see differences in higher geometric accuracy, better surface quality and erosion strength.
Components made by cold forging will be used in various industries. Most of the industries that use this method for metalworking are rocket and aerospace industries. In general, it can be said that industries that depend on human security use this method.
Cold pressing has different applications and we see the use of this metalworking method in the production of similar parts in high circulation. Mass-produced industries, such as the light and heavy automotive industries, are the first-class cold forging method.
Why do we need forging and pressing?
Now, compared to the past, in order to increase the accuracy and quality of products and optimize them, we need to use these methods. Reducing costs depends on the use of this method of metalworking. Also, if you have delays in the production of your products, it is better to refer to companies and factories that are equipped with forging and pressing industry and outsource the production of your intermediate products as much as possible.
Another reason that leads you to outsource products is that the initial performance design of forging processes is a trial and error, and these trial and error are done on forging tools.
If you want to use numerical simulation for the nonlinear forging process, you will definitely need optimal numerical methods. Of course, it should be noted that classical development methods are very practical for simulating and optimizing forging. In the forging industry, you can use FORGE software. In fact, this software is one of the most widely used software in this field.
Computational costs made it difficult to apply classical development methods to simulation and optimization. For this reason, the field of building a fast solver was created and with the help of this software, performance design and optimization can be done easily. It should also be noted that the inverse approach (IA) was also developed to model symmetric axial cold forging.
This approach helps you get the most out of the final shape of your piece. Tool simplification activities and proportional loading hypotheses allow you to perform IA calculations faster than incremental methods. It should be noted, however, that these hypotheses ignore the loading history and ultimately fail to provide a good estimate of the pressure.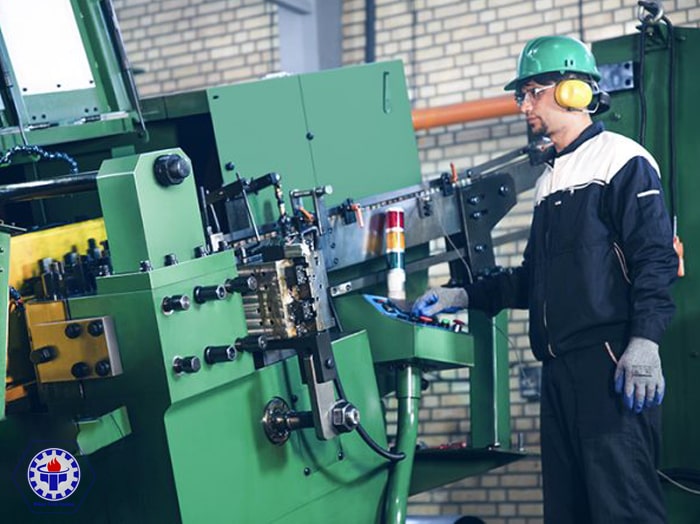 Advantages of cold forging
Cold forging has several advantages, the main of which are very high dimensional accuracy and no surface oxidation of the metal. Also, in mass and very high production, less energy is consumed and it is more economical
Using the cold forging method, many very small parts can be produced. For example, with this method, you will be able to produce bolts and washers for watches and mobile phones.
It is also possible to produce medium-sized parts and objects in several stages and it is possible with very high speed and accuracy. If the devices are fine-tuned, you will need less operator power. If you need to produce more complex parts, this need will be met by one machine.
Specifically, about the advantages of NIKAN TECH IRANIAN cold forging machine, you should know that:
Profited quality in accordance with international standards
Its high speed in screw production is exemplary
Dimensional control of screws produced with limited tolerances is one of the advantages of the company's cold forging machine.
Disadvantages of cold forging method
Now that you have information about the cold forging method and are well aware of its advantages, it is better to know more about the disadvantages of this method. In this way, you will have a better decision to choose the right method.
You have to pay a very high price to produce the dies. The operators you hire must be skilled and able to work with the device.
Unfortunately, this method is not able to produce large size parts, parts that are higher than 39 mm. If the amount of parts you produce is small and limited, using this method will not be economical. Disadvantage Using cold forging method, you cannot produce parts with long length and thin diameter. You need to put the raw materials in a coil in the machine. You should also know that the purchase, installation and maintenance of devices are costly and you will need more space to produce.
Hot forging
Each metal has its own characteristics and is prepared for forging at a specific temperature. As you know, most metals are suitable for forging. Metals such as carbon steels and alloy steels or aluminum and its alloys are suitable for forging. Brass and copper and their alloys will also change shape with this method.
In the hot forging method, the part is heated above the recrystallization temperature. The method of producing hot forging can be considered as a modified method in comparison with cold forging and hot forging. The hot forging process will be between the two methods. It is important to know that in the hot forging method, heat is transferred from the hot part to the die. This process leads to a drop in the temperature of the piece and will cause variable properties during the process.
Advantages of hot forging
Now that you have enough information about the hot forging method, we will introduce you to the benefits of this method. It can be boldly said that the disadvantages of cold forging are among the advantages of hot forging method. Because in this method, the production of parts with medium to very large sizes are possible and will have an affordable price.
The production process of parts will be less. Bolts are usually manufactured in one step.
Easy forming of strong metals is possible by hot forging method and with increasing temperature, you will see the metal soften. Unlike the cold forging method, which had a limit on the number of parts produced, there is no specific limit on the size of the length and size of the parts. It also costs less to die. In this way, you will be able to change the shape of alloy steels and other metals.
Disadvantages of hot forging method
Here are the main disadvantages mentioned for this method so that you have useful and correct information about this method of metalworking. Unfortunately, this method requires a lot of equipment to control the heating. Precise control of the heating process is important among workers. Surface oxidation of the metal is common and will require shot blasting or acid washing.
It is important to control the production process and dies in order not to deviate from the alignment. This method has lower dimensional accuracy and speed, more limited production volume compared to cold forging.
Conclusion & last word
Thank you for joining us. We hope you find this article useful and that you are fully aware of the hot and cold forging metalworking method and the advantages and disadvantages of each. We are waiting for your valuable comments.